In 2020, there were approximately 300 children in the legal custody of the Chatham County Department of Family and Children Services (DFCS) at any one time due to abuse or neglect by their parents. When a child is removed from the home, the Juvenile Court reviews their case at least once every 6 months.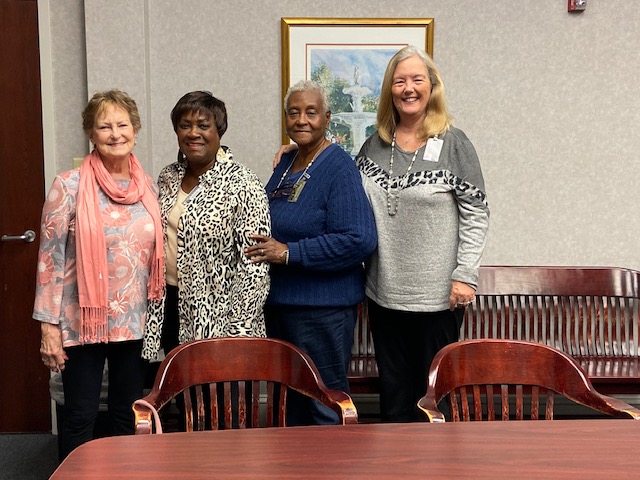 Members of a Judicial Citizen Review Panel discuss what may be in the best interest of the children.
Volunteer citizen panel review programs have been formed in over 60 Georgia counties to assist with these reviews. Panel members meet with the parents, children, CASA, DFCS case managers, foster parents and other family members and professionals to determine what progress has been made in the previous six months. The volunteers record their findings and submit their recommendations to the Juvenile Court Judges regarding the childrens' placement and the goals that must be accomplished before it is safe or appropriate for the children to return home. If reunification with the parents is not in the best interest of the child, the panel may recommend alternatives such as adoption, relative placement or another planned permanent living arrangement.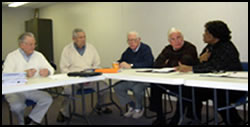 Members of a Judicial Citizen Review Panel discuss their recommendations.
Volunteer citizen panels in Chatham County began reviewing local cases in 1991. We have approximately 60 volunteers who make up 8 different "panels". Panel members represent a wide cross-section of the community. Each panel meets one day a month to review several cases.
Panel members are asked to make a one year commitment to the program, and they may be reappointed for as long as they wish to remain active. New panel members must complete a two day training course, submit to criminal records check, provide references, and be sworn in by a Judge of Juvenile Court. On-going training is also provided. Volunteers must be at least 21 years old and live or work in Chatham County.